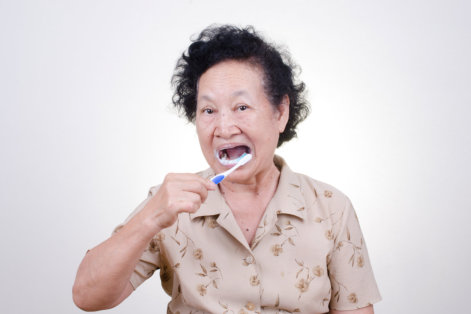 Even minor issues on teeth and gums can complicate easily for seniors. Due to their age-related decline in the immune system, they may not have sufficient defense against infection, which can begin with injured gums. Furthermore, the presence of dementia can be an added challenge in maintaining their overall grooming and hygiene, oral care included.
However, when proper dental and oral care are in place, seniors with dementia can reduce their chances of acquiring infections from their teeth and gums. This is where our home health aides can be of assistance to you.
Here are some tips on how to address the oral care needs of your aging loved one:
Prepare their Toothbrush and Toothpaste
Our aging loved ones may forget about having to brush their teeth. However, when you prepare these items for them early, it will serve as a reminder.
Establish a Brush Routine
Seniors with dementia, at its early stages, can still follow through routines. These routines can be adapted into their so-called "body clock" so that when they have forgetfulness episodes, they can still follow through a brushing schedule.
Brush with Your Loved One
As a provider of home health care in Florida, we also encourage you to brush with your loved one to show them how it is done. When their dementia makes them forget about these simple tasks, your presence can greatly support them.
Ask Your Loved One's Permission
It can also be helpful when you ask them first if they need assistance in brushing when they haven't brushed their teeth yet. This makes them see that you care for this aspect of their health. At the same time, you're helping them to decide on their own, which preserves their dignity.
Don't Forget the Mouthwash
If your senior loved one with dementia doesn't want to brush that time, you can encourage them to at least gargle with a mouthwash. This way, they can still have fresh breath.
Help them to Drink Water
Staying hydrated also keeps their mouth clean and fresh. Ensure that they drink water as often as possible. Our home health agency in Miami Gardens, Florida can also assign you a team of professional care providers to assist you with caring for them at home.
Seek a Doctor's Prescription
It would also help when your loved one with dementia sees a prescription of their preferred doctor for them to brush their teeth. Some seniors feel satisfied when they have done something that is doctor-prescribed.
Because of our years of experience in providing different levels of nursing services in our clients' home, we understand how it can be challenging to oversee the care needs of seniors with dementia. However, we believe that as family members, your love and care can go a long way in ensuring their welfare. Just keep in mind that when you need some assistance, our team at Nationwide Healthcare Services, Inc. is here to help.