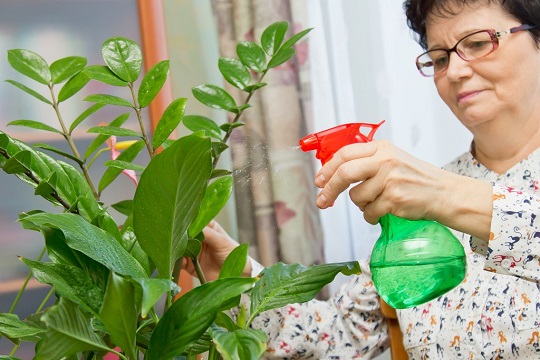 Indoor plants, according to an expert from a home health agency in Florida, will help relieve tension and build a happy ambiance in any home. They also help purify the air in every room by absorbing carbon dioxide and releasing oxygen, making the space more relaxing and less stuffy.
Many senior adults nowadays find that caring for indoor plants is an excellent hobby, particularly since the pandemic has forced them to spend more time at home. According to studies, working with plants can help reduce physiological and psychological stress caused by aging, illness, and even COVID-19.
You or a home health aide in Miami Gardens, Florida should buy plants for your senior loved ones if they have a green thumb. Of course, you'll want to do your homework and figure out which plants are healthy, and which are toxic. Aloe Vera, English ivy, and snake plants are some of the most common indoor plants recommended by home experts. These are simple plants that look great in any space and provide health benefits.
Our home health care agency places a high priority on our clients' wellbeing as well as their satisfaction. Please contact Nationwide Healthcare Services, Inc. today to learn more!