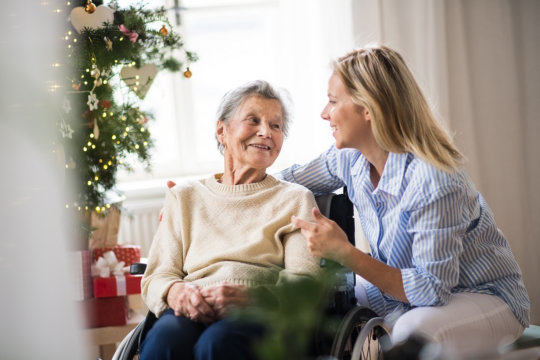 During the holidays, many family caregivers feel stretched taught because of the stress of juggling caregiving and holiday preparations. Fortunately, you can take advantage of home health care to avoid any holiday burnout.
Here are some ways it can help you during the holidays.
It gives you an extra set of hands and provides relief.
Having a skilled home health aide in Miami Gardens, Florida to take care of your aging loved one will allow you to focus on holiday preparations. It can also reduce the stress of caregiving and restore balance to your life.
It reduces holiday blues and allows you to enjoy the holidays.
When you feel like caregiving is taking over your life, it's not impossible to feel holiday blues. The same can be said for seniors who feel the pain of loss during the holidays. Having a caregiver to provide companionship and assist can reduce seasonal blues for both the family caregiver and the care recipient.
It provides the whole family peace of mind.
During the holidays and the winter season, it's easy to neglect our health. But with a healthcare professional monitoring your loved one's wellbeing, you can rest easy. Health aides and skilled nurses can make sure that your loved one's health needs are met.
Looking for a reliable home health agency in Florida? Call Nationwide Healthcare Services, Inc. today!