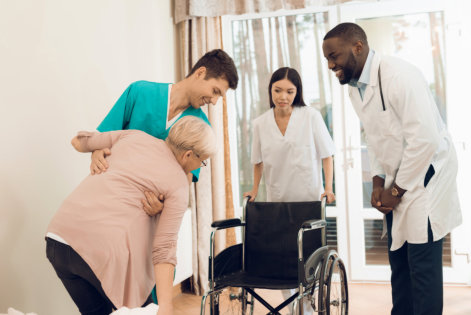 Any person who goes through surgery will require a certain period of recovery. During this period, they need to take care of their diet as well as exercise so that they can, as much as possible, return to the healthy body they had before surgery. Recovering after surgery may not be difficult if you are a younger patient. However, it is a different matter for senior loved ones.
If your senior loved one is bound for surgery, it is imperative to prepare thoroughly for the post-operative care as early as possible. Here are some of the things that you have to prepare before you send your senior loved one for their much required medical operation:
Consider Hiring Professionals
Depending on the type of surgery, you may need the help of professionals for post-operative care. If you plan to hire professionals, be sure that you hire the ones from a reputable home health agency in Miami Gardens, Florida.
Prepare the Items Needed for Post-Operative Care
Once your senior loved one is at home for rehabilitation, they will need a lot of items or equipment to improve their sense of comfort. Some of the items you need to prepare ahead of time may include, but are not limited to, mobility chairs, compression socks, medical memory foam pillows, and so much more.
Clean the Home
See to it that the home is sparkly clean. Dust and dirt may infect the senior's surgery wound. Not only will that aggravate the senior's condition, but it will also incur additional cost as you will need to hire nursing services for better wound care. Aside from cleaning the home, you may need to rearrange your furniture. This is so that you can make it easier for your senior loved one to move around even when you are not by their side.
Accompany Them for Post-Operative Follow Ups
A senior may be required to go back to their doctor for a follow up check up. Be sure to accompany them to their appointments. If you are unable to go with them, it may be a better assurance for you if you hire a home health aide to accompany them in your behalf. Do not allow your senior loved one to go to their doctor's appointment unaccompanied.
Know Your Limits
Before you decide to care for a senior loved one on your own, assess yourself. Will you be able to help them with bathing or wound care? Will you be able to accompany them at all times? Depending on your limitations and capabilities, it may be better that you consider home health care in Florida instead.
Rehabilitation for a senior loved one should not be harrowing with Nationwide Healthcare Services, Inc. Call us to know what we have to offer.