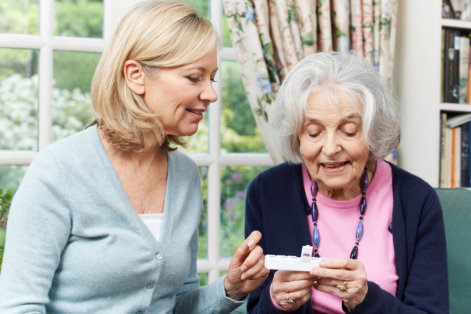 Even when you have a reliable caregiver from a reputable home health agency in Miami Gardens, Florida, you should still proactively manage your medication. Although your caregiver will ensure that you can take your meds properly, you will be more at ease if you stay on top of your prescription. Here are medication management tips that every senior should know:
Have a Routine in Taking Your Medication


If your doctor prescribes you medication that you have to take daily, schedule a time to take them. It is easier to remember when taking pills have become your routine every day. You can take your medication after you brush your teeth or before you go to sleep. Making it a habit to take your prescription at the same time each day makes it less likely for you to skip on your medication.

Tell Your Doctor About the Other Drugs You Take


The interaction between drugs may cause severe side effects. That is why, if you are taking other medication and your physician prescribes you a new one, inform your physician. The doctor can then advise you or your caregiver from a reputable home health care in Florida on whether or not it is necessary to change your pills.

Pay Attention to What You Are Eating


Certain foods and drinks will react to certain drugs. When your doctor prescribes you a pill, always ask if there are foods and drinks you should avoid. Your home health aide should be informed as well, so they can watch what meals they'll be serving you.
Nationwide Healthcare Services, Inc. provides the best care, comfort, and nursing services. Talk to us so we can provide you with reliable caregivers to assist you in your daily life.