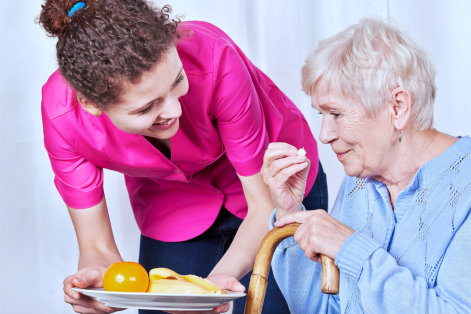 Nutrition therapy is a fancy word. However, it is an essential component of home health care that aims to provide proper nutrition to patients so they can lead healthy lives. With nutrition therapy, patients also receive the right amount of energy to withstand illnesses.
When a person ages, adjustments in what kind and how much food to eat are necessary. Conditions like hypertension and diabetes make it much more important to control food and medicine intake. Any credible home health agency in Florida has competent staff who are trained to administer the dietician's orders for their patients.
According to a study published in the Journal for Nurse Practitioners, there are some ways to do fundamental nutrition therapy. If you are caring for a loved one, here are some ways you can provide them with nutrition therapy:
Avoid giving your loved one processed foods. They may contain substances that may cause a variety of diseases.
Make them eat only unprocessed foods like fruits and vegetables.
Make sure that they eat a variety of allowed foods and not just a single one.
Acquire the majority of the calories from the most nutrient-dense foods. These foods will have more nutrients per calorie.
For more comprehensive care, there is no substitute for getting the services of a professional. We at Nationwide Healthcare Services, Inc., a provider of home health aide in Miami Gardens, Florida, have professional staff who can attend to your loved one's nutritional therapy. Call us, and we would be happy to discuss with you the care your loved one needs.