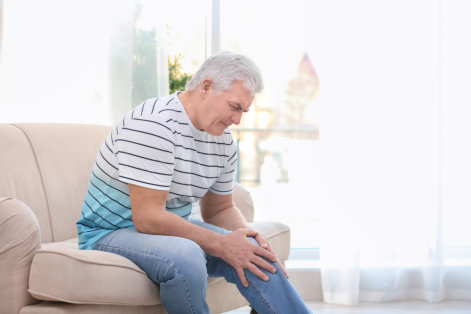 If you have seen your senior loved one crunching over their knees in pain, they could have arthritis. According to the Arthritis Foundation, there are about 31 million Americans who have osteoarthritis. Osteoarthritis is just one of the many types of arthritis, which is characterized by joint pains.
When your loved one is diagnosed with arthritis, the pains they feel can disrupt their daily activities. If that happens, their quality of life is affected. As a home health agency in Miami Gardens, Florida, we know how important quality of life is for our aging loved ones. Because of that, we would like to share the following care tips to help reduce these pains.
Warm Up When Exercising
The active lifestyle is also beneficial for people with arthritis. It can be even more advantageous if licensed physical therapists who provide home health care in Florida have prescribed these exercise routines. However, you mustn't "surprise" your joints. Do some warm-ups before going to the actual exercise.
Go for Low Impact Exercises
Warming up helps select low impact routines. There are many low impact exercises that seniors can do. They can try Tai Chi for one. Other low impact routines include swimming, stationary cycling, and water aerobics. This way, you can still exercise without enforcing strength on the joints.
Know Your Limit
Even when you have joint pains, you can still manage to do some tasks or exercises. Because of this, you must listen to your body. Know how much amount of pain you can handle. This keeps you from doing activities that can be stressful to the joints. Relay this reminder to your loved one.
Focus on the Weak Points
For arthritis patients, there are parts of their body that are especially weaker than the others. When you're working out, focus on these weak areas. Select the activities that can help strengthen the weak points. If you need to consult with a physical therapist, do so. When doing the prescribed activities, home health aides can also assist you.
Eat Healthy
The joint pains can also be relieved or complicated with the kinds of food your loved one eats. Because of this, they should eat the ones that will not cause any arthritic pain reactions. Providers of nursing services can also assist them in ensuring that they have followed the dietary regulations to help them feel better.
Don't let arthritis keep your loved one from aching. Our team at Nationwide Healthcare Services, Inc. is here to help. To inquire, contact us!