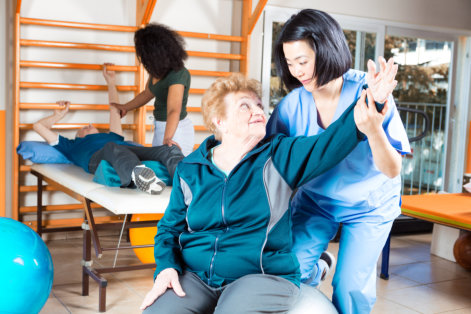 Upon hearing the words 'physical therapy', you might think it's for injured people or those who have undergone surgery. However, physical therapy helps with more than that. Any reputable
home health agency in Florida
will tell you how physical therapy offers plenty of rehabilitative opportunities to people of all ages.
With our years of experience as a provider of home health aide in Miami Gardens, Florida, we can list down some need for physical therapy.
Pain management.

Physical therapists can help decrease pain by recommending therapeutic exercises or manual therapy, among others.

Improving balance.

Physical therapists can help you with exercises that will improve your coordination and balance. And if you require assistive devices, they can train you with their use.

Managing chronic conditions.

Physical therapists can create an individual care plan that addresses chronic conditions, such as arthritis. They may teach you the proper handling of the body for daily activities. Additionally, they may suggest some changes in your home, such as adding ergonomic chairs. A provider of home health care may help you with these modifications.
We at Nationwide Healthcare Services, Inc., recognize the importance of physical therapy for overall health and well-being. If you require physical therapy for your mobility or pain management, contact us, and we will help you with your needs.