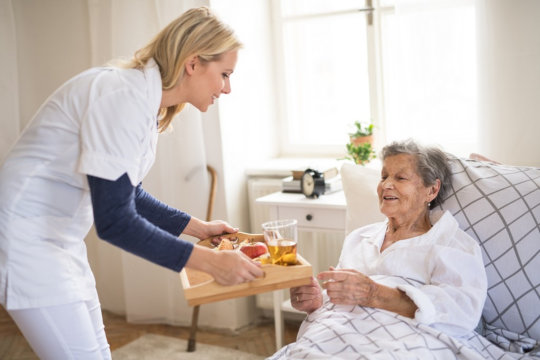 Staying healthy is very important in your life, especially as you age. When you grow older, it is very crucial to maintain your health in order for you to live a healthier, happier, and longer life. If you are healthy, your body is stronger, and because of that, you are able to enjoy more exciting things in life. You can play with your grandchildren at the park or you can spend more time with your family outdoors. You can really do a lot of wonderful things as long as your body allows you to.
Eating healthy is one of the many things that can help you stay fit. A well-balanced diet can aid in maintaining a healthy weight, so you can stay active and energized and have the nutrients that your body requires. Being consistent with your diet can also help lower your risk of developing chronic health conditions, such as diabetes and certain heart diseases. If you need assistance with your diet regimen, a home health care professional can help with your healthy meal preparations.
Nationwide Healthcare Services, Inc. is a home health agency in Florida, and we want you to be as healthy as possible. So, here are some healthy eating tips that you can follow:
Eat more fruits and vegetables.
Choose whole grains.
Always avoid eating more than what is needed.
Drink water.
Eat dairy products in moderation.
We hope we can help you live a healthier life with these five helpful tips. If you have a loved one who is in need of a home health aide in Miami Gardens, Florida, please call us at 305-654-1264, and we'll be happy to provide our services.