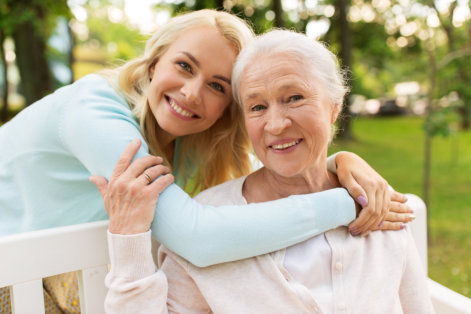 There are numerous reasons why a family member will opt to take care of a senior loved one on their own. For some, it is because they want to show their love and care personally. It may also be because the family is strapped for cash, thus, is unable to hire a professional caregiver from a home health agency in Miami Gardens, Florida.
No matter how much determination and strength family caregivers have, it is always inevitable for them to feel burned out. At some point, they may feel tired, or they may require a break. They need to get away from the stress of caring for their own senior family member, even if it is just for a day. After all, caring for someone bedridden, disabled, or with any other medical conditions can be harrowing for the family caregiver.
It is a good thing that respite care services are now being offered by most providers of home health care in Florida. Families who opt to care for their own senior member can benefit a lot from this particular service. Here are the best benefits you can obtain with this particular service:
Temporary Service


When you feel tired and want to take a break, you will appreciate having someone take over your duties of caring for your senior member for a short period of time. This is where the respite care service provider comes in. Respite care service is a temporary service. You can negotiate with them to care for your senior member for a day or two.

As respite care service is a temporary service, you don't have to worry about the cost that comes with it. Although the cost of hiring a professional offering respite care will depend on how long you need the service, it is certainly much cheaper compared to the long-term nursing services offered nowadays.

Form of Support


Respite care service is considered to be a form of support to family caregivers. Family caregivers have limited knowledge when it comes to caring for a senior member of the family. They can then hire respite care service providers to assist them when they need it the most. They can absorb the methods that these professionals use when they are taking care of the senior loved one.

The support offered by a respite care service professional is definitely valuable for family caregivers.

Ensured Quality


Professionals offering home health care services are trained and certified for their job. Without proper qualifications, they won't be able to get their client's trust. Even a home health aide needs the right qualifications to be able to offer his or her services. Thus, you can rest assured with the quality of the services offered by respite care professionals.
If you are a family caregiver, respite care service is indispensable for you. With Nationwide Healthcare Services, Inc., finding the right respite care professional is not a problem. Give us a call today to hire the right person to help you.