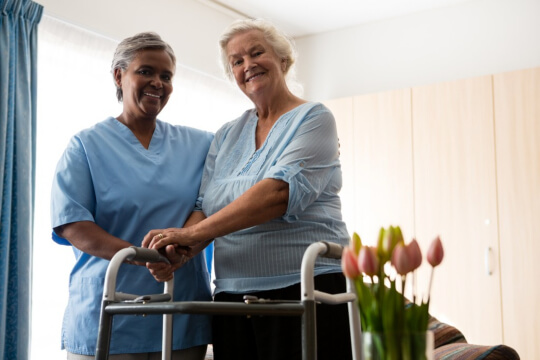 A lot of seniors live with osteoarthritis, causing various challenges to affect their daily lives. Its symptoms include pain in the affected joints after or during movement, tenderness when light pressure is applied, a grating sensation, swelling caused by inflammation of soft tissue around the joint, bone spurs or hard lumps around the affected area, as well as stiffness and loss of flexibility.
Often, these symptoms of osteoarthritis are evident along the spine or hips of an individual. When the symptoms do not go away, you may need the assistance of a home health aide in Miami Gardens, Florida. HHAs can monitor your condition and report to your doctor or registered nurse to modify your care plan accordingly. They can assist you with daily living tasks, light housekeeping, errands, and more.
Through home health care, you can also have access to a variety of healthcare solutions such as physical, occupational, and speech-language therapy.
For more information about osteoarthritis and other health conditions, as well as the healthcare solutions that can address various daily living challenges, please feel free to contact Nationwide Healthcare Services, Inc., a reliable home health agency in Florida.