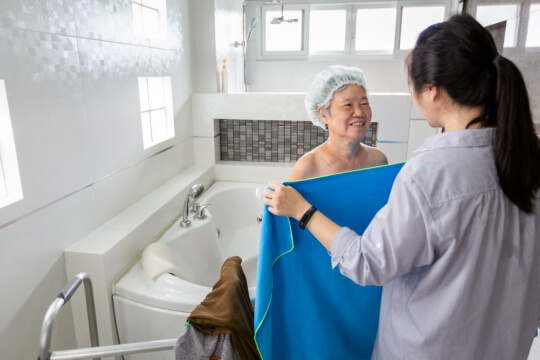 As a preferred home health agency in Florida, we have seen patients and families go through different pain points in the process. This has solidified our purpose to make a difference.
Nationwide Healthcare Services, Inc. delivers reliable home health care services, including personal care services, to make life bearable. While there may be no other place as comforting as home, added conditions, such as an illness, injury, disability, or old age, can add complications. As families focus on the big things, there are small tasks that may be overlooked. This is where we come in.
Small things, such as bath and clothing assistance, make a difference to a patient whose mobility is limited to perform and accomplish self-care tasks. Personal care includes support in many activities of the daily living that may be difficult or risky for a patient to do alone, considering his/her condition and situation.
While the family takes care of other matters, we can ensure that safety is maintained at home. A clean and organized living space makes a home more comfortable. However, this may quickly turn into disorganization when nobody continues. That is why homemaking services are made available to keep your homes vibrant and hazard-free.