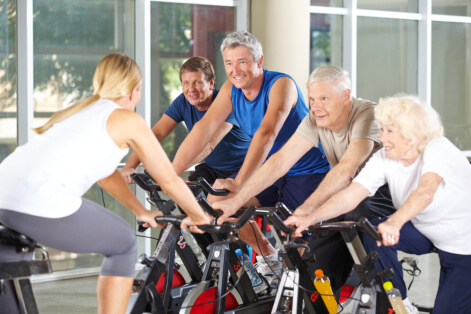 As we age, many aspects of our health will slowly diminish. Our immune systems will begin to weaken, the amount of energy we have will be reduced, our joints will begin to ache, our minds may not be as sharp, and much more. These are all normal aspects of getting older but it does not mean there is nothing we can do to reduce or prevent them.
Here are a few tips to keep in mind when you are interested in maintaining your youth as you enter your golden years:
In-Home Care Services

Assistance from a home health agency in Miami Gardens, Florida is a great way to maintain your youth. This is because they can provide a wide range of personalized nursing services, as well as the support of a home health aide. Through these services, we have the capability to assist you with many of your day-to-day needs and help you maintain your health. With our support, we can help you continue living an independent and satisfying lifestyle in the comfort of your home.

Exercise

When it comes down to maintaining your youth, one of the best methods is regular exercise. When you are doing physical activities on a daily basis, you are improving various aspects of your health. Exercise will help improve your strength, energy, and it can even boost your mental health. This is a great way to feel better and even prevent numerous health conditions such as dementia and heart disease.

Reduce Stress

Stress is one of the main contributing factors to accelerated aging. For this reason, it is important to find ways to reduce the amount of stress you go through on a daily basis. There are a number of options available to you such as exercise, eating right, finding a hobby, and relying on services of home health care in Florida.
Those are just a few of the many factors that you will want to keep in mind when it comes down to maintaining your youth, independence, and health. If you would like to find out more about this or if you are interested in our services, please feel free to get in touch with Nationwide Healthcare Services, Inc. for more information.