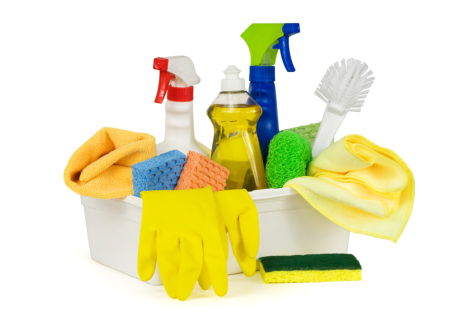 When we're the ones taking care of our aging loved ones at home, overseeing their safety comes foremost to our concerns. And while the home can be their safest refuge, it can also be the place where accidents happen.
At home, we may use chemicals or substances for cleaning, maintenance, and even keeping insects away. However, these chemicals can be harmful to humans and pets when accidentally taken. Our senior loved ones who may have faced cognitive problems such as dementia are at risk of these incidences, as they may no longer be able to determine which is safe and which is not.
As a leading home health agency in Miami Gardens, let us help raise awareness on the matter of poisoning accidents at home and how you can implement ways to ensure the safety of your senior loved one and the rest of your family.
Poisoning from carbon monoxide

Carbon monoxide is a poisonous gaseous substance that can be emitted from a grill, stove, or oven. If it's cold outside and you would like to provide some warmth indoors, don't use these devices as your heating agent. If you can install a detector for carbon monoxide within your vicinity, this would be even better. This way, you will have an efficient alert system when the unhealthy level arises. Just be sure to check the battery life of your detectors to ensure that they are fully-functioning.

Poisoning from medications

Medicines can be harmful to your aging loved one when taken out of their dosage instructions. Harmful effects can also occur when medicines react to another that's currently being taken. For this reason, it's vital to always inform the doctor or the pharmacist about your loved one's current medication before they take a new one. When you have home health aides assisting your loved ones at home, they can also take charge in the proper and safe administration their medicines. Lastly, always make sure to store these medicines in a secure place.

Poisoning from cleaning products

While you can seek assistance from providers of home health care in Florida to also do housekeeping tasks at home, some homeowners will prefer to do this on their own. Just remember to use chemical-based cleaning products safely. In particular, don't mix bleach with ammonia or other cleaning products altogether. Their mixture can emit gaseous substances that can be life-threatening to those who are present. Clean your home with safety in mind.
IMPORTANT NOTE:
Always post emergency information in a visible and accessible location at home. When accidents happen, you will be able to contact the appropriate emergency help. Your emergency numbers' list should include the following:
911
Office of Poison Control: 1-800-222-1222
Another family member, trusted friend, or neighbor
Doctor's office
Don't let your aging loved one stay at home alone. Our team at Nationwide Healthcare Services, Inc. can help you out aside from providing nursing services for their aging needs.