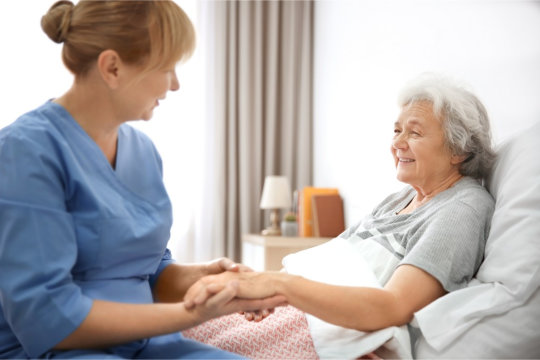 As a reliable home health agency in Florida, Nationwide Healthcare Services, Inc. believes that a little kindness from everyone goes a long way. Especially today, in this time of crises and need, compassion and love may be the only things keeping us from succumbing to the terrors we see on social media and our television screens.
People can show compassion in more ways than one. It can be in the form of listening to a loved one talk about something they loved doing in the past or buying them their favorite pastry from a bakery they didn't have time to visit this week.
Consider showing kindness to people you encounter today! If you need more coaxing, here are some benefits you can garner from a simple kind act:
Compassionate people have better health.
Compassion makes you more efficient with your tasks.
Compassion can make you and other people less depressed.
Compassion is a tool we have equipped to every one of our home health aide in Miami Gardens, Florida, ensuring that your loved ones feel safe, comfortable, and understood in our care. Get dedicated and trustworthy care from us today!
For more information about our home health care services, you may get in touch with us here.