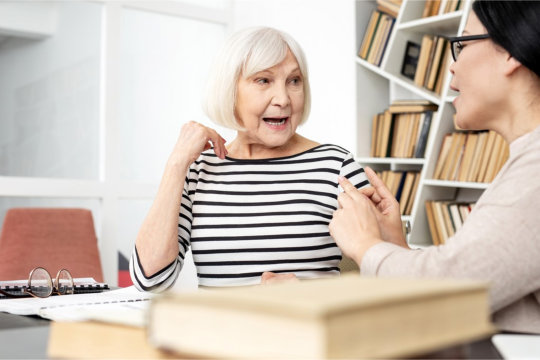 Proper communication is essential for people of any age, but most especially for seniors. If they can't voice out pain or discomfort to their home health aide in Miami Gardens, Florida, situations can quickly get out of hand, and the patient may not receive the appropriate care or assistance.
At Nationwide Healthcare Services, Inc., we make sure that your loved ones get the help and treatment that they need through speech therapy sessions that are available at our home health agency in Florida.
There are various ways a person – especially older adults – could benefit from speech therapy. It can aid a patient recovering from a stroke, help individuals with weakened vocal cords, help those who have trouble swallowing due to their conditions, and preserve brain function of individuals with Alzheimer's.
If you notice your loved ones having trouble with communication, it may be time to start them on speech therapy. Not only can it improve speech and clarity, and in many cases, it can also help to improve memory and cognitive language skills.
Please contact our office and schedule a consultation with our staff to acquire appropriate home health care so we can discuss your needs, determine specific methods, and create care plans for your situations. Your health and well-being are our top priorities. We look forward to seeing you soon.