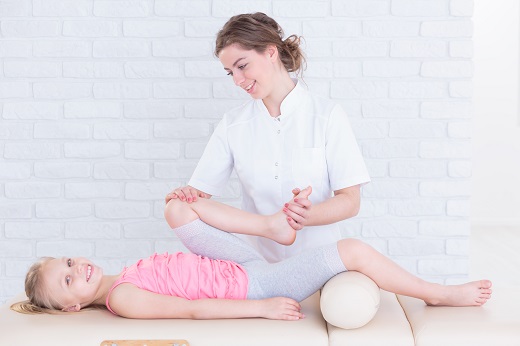 In general, physical therapy is a treatment that focuses on relieving pain, restoring function and movement. In addition, it promotes healing and rehabilitation of the body from an injury or disability.
On the other hand, pediatric physical therapy is made available for children. Pediatric PT helps children with the development of their motor skills and aids their overall development. With this therapy, it includes treatment interventions such as:
therapeutic exercises
balance and coordination activities
mobility training
developmental activities
There are instances where a child may need the intervention of physical therapy. Here are some of the indications that your child may need physical therapy:
They are not hitting their developmental milestones.
They complain that they are in pain during gross motor skills activities.
They have trouble in hoping, jumping, or skipping.
They have poor posture and trips when walking.
They suffered from an injury or an outstanding condition where it hinders them in performing the average level of function.
There are still plenty of signs to look for in your child to know if they need the help of a therapist. Our home health agency in Florida can help you determine what your child needs. We have been providing quality healthcare in Miami Gardens.
Nationwide Healthcare Services, Inc. is here to provide you with home health care services. Our agency utilizes health professionals to deliver the treatment and rehabilitation you need in the comfort of your home.
As a home health aide in Miami Gardens, Florida, we specialize in home health care. Our services also include skilled nursing and therapeutic services.
Feel free to continue browsing our website for more details. For further inquiries, contact us.