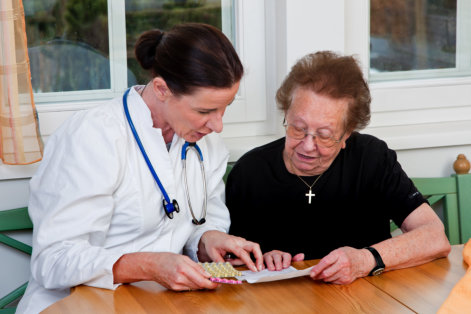 How many medications does your senior loved one take in one day? At their age, polypharmacy can be common. Polypharmacy is when someone is taking more than one medication every day.
As your partner in home health care in Florida, we know how crucial medications are in a person's well-being. We also know that when they are taking several medications, they can be at risk of non-adherence and other unsafe practices. These can be detrimental to their health.
Because of that, we would like to recommend the following medication safety practices. We hope you can apply this when you're caring for an aging family member.
Discuss Medications with Physicians
As a home health agency in Miami Gardens, Florida, we advocate for proper coordination with the rest of your loved one's healthcare team. This includes the primary physician, nurses, and other health professionals involved in caring for their condition. When it comes to their medications, constant coordination is crucial. In your visits to the clinic, for instance, report about the reactions of the medicines or changes of dosage. When you are well-coordinated, you are also able to protect your loved one from medication risks.
Know the Medicine Interactions
That's correct. Your loved one's medicines can react to the food they eat, beverage they drink, and even other medicines they take. For this reason, you have to know which medicines can react negatively and which ones don't. Your thorough knowledge can help you stay equipped for your loved one's safety. To back you up, you can also request for home health aides to monitor these medications in your loved one.
Adhere to Prescriptions
Your loved one's medications can be both prescribed and over-the-counter. Yet, both of these medicines have particular instructions to follow. It is important to adhere to these instructions to promote their safety. For instance, if you don't follow the required dosage, your loved one can be at risk of over-dosage or under-dosage. Having excess or lacking dosage is not going to help improve their health.
Make a List of Medications
For this one, providers of nursing services can assist you. Create a list of all your loved one's medicines. What should you list in? Write the medicine's name, dosage, purpose, and other relevant details you find. You can use this list to report to their physician if ever some negative reactions occur.
Medication safety is one thing you should promote when taking care of your aging loved one. When you need help in overseeing your loved one's condition, our team at Nationwide Healthcare Services, Inc. is here to help. Set an appointment with us to know how else we can serve you.
Do you know someone who also needs these reminders? Share this post!