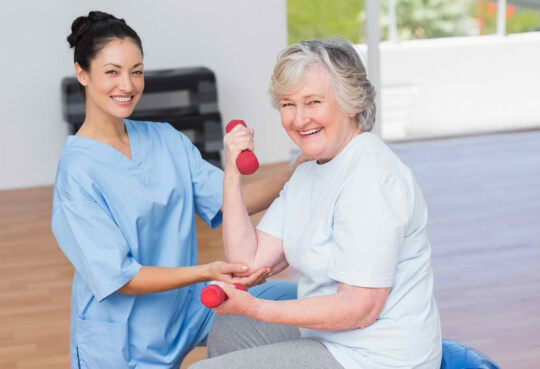 It is medically proven how physical therapy can help people of all ages. Especially to those people with health issues that affect their ability to move properly and effectively. There are numerous ways of how physical therapy can improve a person's quality of life. Here at Nationwide Healthcare Services, Inc., a home health aide in Miami Gardens, Florida, we care about giving people easy access to healthcare that includes therapy services in the comforts of their homes.
Physical therapy can improve mobility and can be an alternative to surgeries.

In our home health agency in Florida, we hire experienced physical therapists that can help come up with effective solutions that are perfect for each of their patient's health. They pay close attention to patients and study the perfect therapy exercises that can improve their mobility, best, to refrain them from undergoing certain surgeries.

Physical therapy can help people recover after experiencing a stroke.

After a stroke, it is most likely for someone to lose some degree of their physical functions. The help of this therapy can help them regain their balance, strength, and mobility with the guidance of our professionals.
There are more benefits to physical therapy our home health care agency offers. To know more about how this service can benefit you, do not hesitate to give us a call or schedule an appointment.