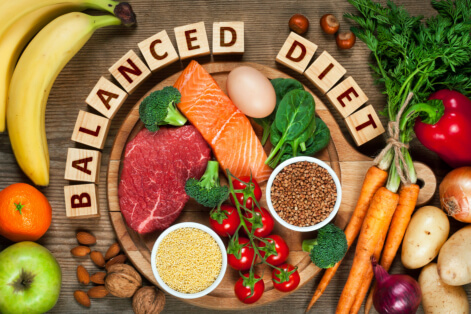 Your diet has a large impact on your health, and it can make a world of difference when you are looking for ways to maintain your independence and youth. This is because food can affect nearly every aspect of your health, from your eyesight to your immune system. And this is why maintaining a nutritious and balanced diet is such a critical component to a healthy lifestyle, especially as you age. Here are a few things that you need to know when it comes down to maintaining a healthy diet and how it can benefit you:
Improved Overall Health

The main benefit of a nutritious diet is improved overall health. You will feel better in nearly every way. Eating right will help give you more energy; it will improve your mental health and clarity; it will protect you against illnesses, and it will allow you to continue living the lifestyle you love. Through our home health care in Florida, we are committed to helping you eat right in the comfort of your own house.

Protects Against Serious Conditions

One of the most important reasons to consider improving your diet is because it can help protect you against very serious health conditions, such as cancer and dementia. You can tailor your diet in a way that will reduce your risk for various serious and life-threatening disease. For example, switching to a cold water sea food diet can help provide a natural boost in omega-3 fatty acids that can go a long way in protecting you against cancer. Our home health aides can help you eat right for a healthier lifestyle.

Better Moods

Eating right can help improve your moods. This is because you will feel better generally, and this can in turn help you feel happier. When you feel healthy and energized, you are more able to do the things you love, which can boost your quality of life.
Those are just a few of the many things that you will want to keep in mind when it comes down to eating right and staying healthy. If you would like to find out about this or about our nursing services and home health agency in Miami Gardens, Florida, please feel free to get in touch with Nationwide Healthcare Services, Inc. for more information.