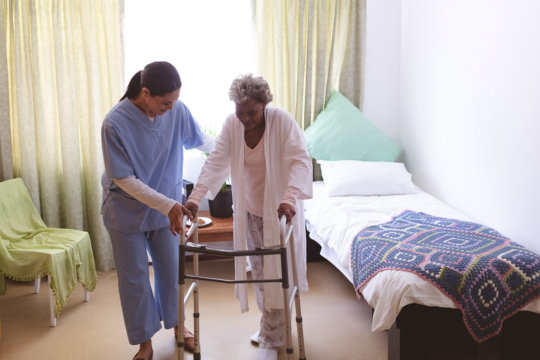 When an aging adult experiences a fall, there is a high chance that they can be physically injured, resulting in some degree of mobility impairment. While their younger counterparts can often recover quickly from a physical injury, that isn't always the case for senior adults as per a care professional from home health care.
Depending on their health, a senior adult's body is rather delicate or frail. If they experience a fall incident and get injured, it will be hard for them to get around the house, let alone stand for quite some time. They will need to go through multiple physical therapy sessions to improve their mobility. Until they have recovered, their independence and quality of life may be unstable.
Without support, some tasks will be nearly impossible for your senior loved one to do if they are currently in a wheelchair after a fall. Such may include going up and down the stairs and taking a bath. They will need you or a home health aide in Miami Gardens, Florida to supervise and assist them in their daily activities at home.
If you are looking for a home health agency in Florida, you are welcome to contact Nationwide Healthcare Services, Inc. We can help ascertain that our clients remain safe and happy in the comforts of their own homes.